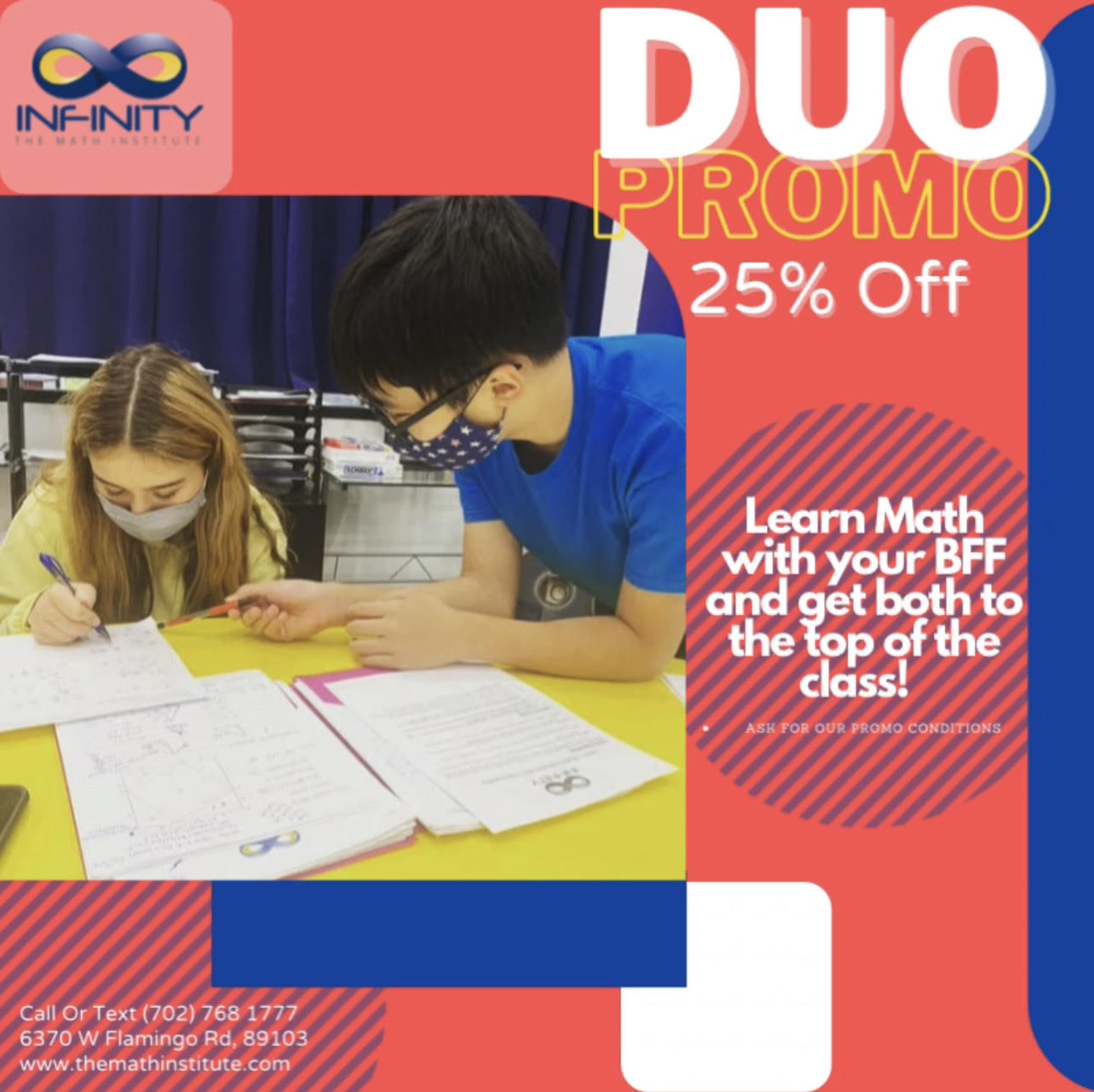 BACK TO SCHOOL!
DUO PROMO 25% OFF
Classes In Person & Online
Get back to school and get the extra Math help you need!. Sign up with your BFF and get 25% OFF (conditions may apply). *Promo valid only if you sign up in July or August 2021
Our Online Sessions work as great as our classroom sessions!
We engage students with contests and dynamic challenges.
$200 / month
Basic pack
(Small class - Twice/Week)
$36 / Single Session
Small group tutoring
$400 / month
One on One Tutoring
(8 session pack - online & in-person)
$300 / month
Infinity Pack
(Small Class - Unlimited Sessions)
Get In Touch
Location:  6370 W Flamingo Rd
Suite 12, Las Vegas NV 89103
Telephone:  (702) 768-1777
Email:  contact@themathinstitute.com
Tutoring Hours:
M-F: 3:00pm - 8:00pm
Sat: 10:00am - 2:00pm